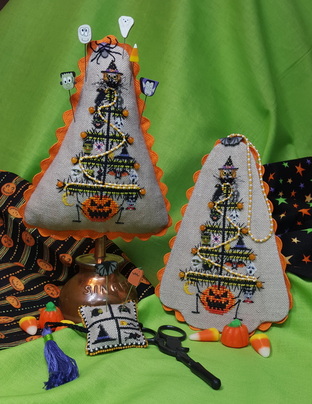 Item #160


The Hollow Eve's ornament, scissor fob and pin cushion tree were stitched on 30 Count Confederate Gray by WDW. The Hollow Eve's Tree, candy corn, and the Jack-a-lantern were all full cross stitch using two strands of floss over two threads. The ornaments on the tree were also full cross stitch using one strand of floss over one thread.





---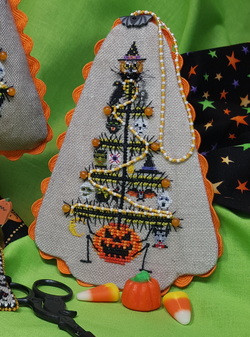 Fabric Used: 30 ct. Confederate Gray by WDW
Design Count: 43w by 73h Stitches
Design Size: 2-3/4"w by 4-3/4"h


List of DMC Used for Full Stitches:
166 333 645 762 844 946
208 415 666 780 900 947
310 498 721 782 906 972
318 580 741 783 920 973
B5200

---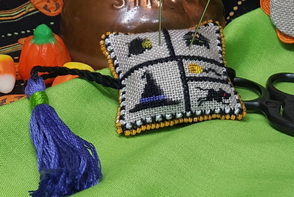 Additional items needed for assembling this design:
Mill Hill Beads #10069, #10088 & #10119
Backing Fabric of your choice
Acid Free Mat Board
4mm orange beads from your local craft shop
JABC Button #1137s purple bat or #1102s
gray bat and #1153s spider
Beading Thread
4mm Orange Beads – Bead Gallery Item#33421595540
Dyed orange bamboo carol at your local craft store


---
Thank you

I always welcome photo of completed project, questions or comments.

Happy Stitching!

- -Marie


No part of this pattern may be reproduced, unless for a working copy only, in any way without precise written consent from Marie Driskill. This includes NO scanning or reproducing for sharing or uploading to the internet.