I decided to cross stitch this pattern twice over 2 threads to show different possibilities to embellish this pattern with all the bells and whistles to the basic cross stitch. The smaller ornament was stitched over one thread to give you a comparison between the two sizes. You may wish to use my suggestions or you might have a different idea I hadn't thought of, either way have fun!! Please share your ideas and photos with us at mariesstitching@blackberrylanedesigns.com
Designed By:
Marie Driskill
Copyright:
2018
Fabric Used:
32 Count, Zepher Linen by PTPC
Design Count over 1 with full Arms:
51w by 98h Stitches
Design Count Oval Size :
80w by 109h Stitches
Design Size over 1 with full Arms:
32 Count, 2-1/2"w by 3-3/8"
Design Size over 2 Oval Size:
16 Count, 3-1/8"w by 6"h
List of DMC Floss used for stitching this design:
310 415 676 762 935 3371
318 471 729 796 936 3712
321 472 754 814 937 3778
356 498 758 815 948 3830
414 666 760 934 3328 B5200
WDW #1152 King Mackerel
Items used to assembling all three designs:
Backing fabric
Acid free mat board
Mill Hill Petite Glass Beads #42010
Snowflake #4442.s and peppermint #nh1067t by JABC
Interfacing
1/8" white cording
1/4" white ribbon
4 6mm silver or gold bells - Hobby Lobby (also available at BLD's)
Red and green 1/8" ribbon
Rainbow Gallery –Wisper W102 and/or W98
Silver Memory Thread by DMC
Rainbow Gallery - Artic Rays - Wispy Fringe –AR2
Red, green and white beading thread for finishing
Rainbow Gallery - Artic Rays Wispy Fringe AR2
PDF Oval Template
Thank you for visiting my web site.
You are always welcome to send
photos of your completed projects, ask questions or send comments. Happy stitching to everyone!
Marie Not everyone enjoys doing their own finishing as I do. If finishing your smalls is not
your favorite thing, why not check out my web site under Finishers Tab.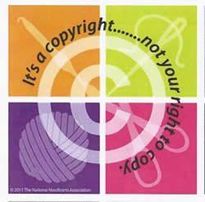 The designers and shops appreciate you, the stitcher, for supporting us by not copying our patterns and sharing them among other stitchers. Please remember that coping and sharing charts is illegal. When you purchase from the shops, you are also supporting the designers.

With that being said, no part of this pattern may be reproduced, unless for a working copy only, in any way without precise written consent from Marie Driskill. This includes NO scanning or reproducing for sharing or uploading to the internet.
Thank you for your understanding

---