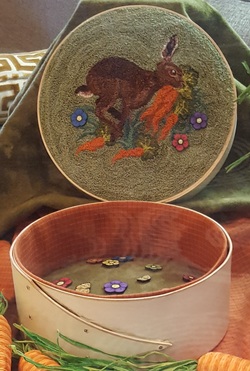 "Hare on the Run"

Item #173


I would like to introduce my first punch needle design, Hare on the Run, which measures 8" by 8". An Ultra Punch® with a small needle and a pile depth #2 was used with 3 strands of floss.

Included in the package is a traceable pattern, instructions, list of colors and a 14" by 14" piece of weaver's cloth. The pattern is charted so that you have the choice of punching this pattern in a 8" circle, a 8" square, or a 6" by 8" rectangle.



---
List of DMC & WDW #'s of skeins purchased for this design:
1 DMC 919 Red Copper 1 DMC 3866 Mocha Brown V LT
2 WDW 1237 Swiss Chocolate 1 WDW 1238 Cappuccino
1 WDW 1272 Tatanka 1 WDW 1277 Collards
1 WDW 2153 Cypress 1 WDW 2171 Emerald
8 WDW 2196 Scuppermong 1 WDW 2199 Tarragon
1 WDW 2201 Moss 1 WDW 2207 Pepperoncini
1 WDW 2230a Persimmon 1 WDW 2238 Sweet Potato
1 WDW 2256 Adobe 1 WDW 3910 Mascara


Additional items needed for assembling these designs:
Lone Elm Lane - White Wooly 8" round shaker box
Acid free mat board
10" or larger Morgan "non-slip" hoop
Just Another Button Company – 3 Wild Flowers button pack #10238



Not everyone enjoys doing their own finishing as I do. If finishing your smalls is not your favorite thing, why not check out my web site under Finishers Tab.

Thank you for interest in my design. I always welcome photos of completed projects, questions or comments.

Happy Stitching!

Marie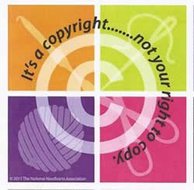 No part of this pattern may be reproduced, unless for a working copy only, in any way without precise written consent from Marie Driskill. This includes NO scanning or reproducing for sharing or uploading to the internet.

The designers and shops appreciate you, the stitcher, for supporting us by not copying our patterns and sharing them among other stitchers. Please remember that coping and sharing charts is illegal. When you purchase from the shops, you are also supporting the designers.
---